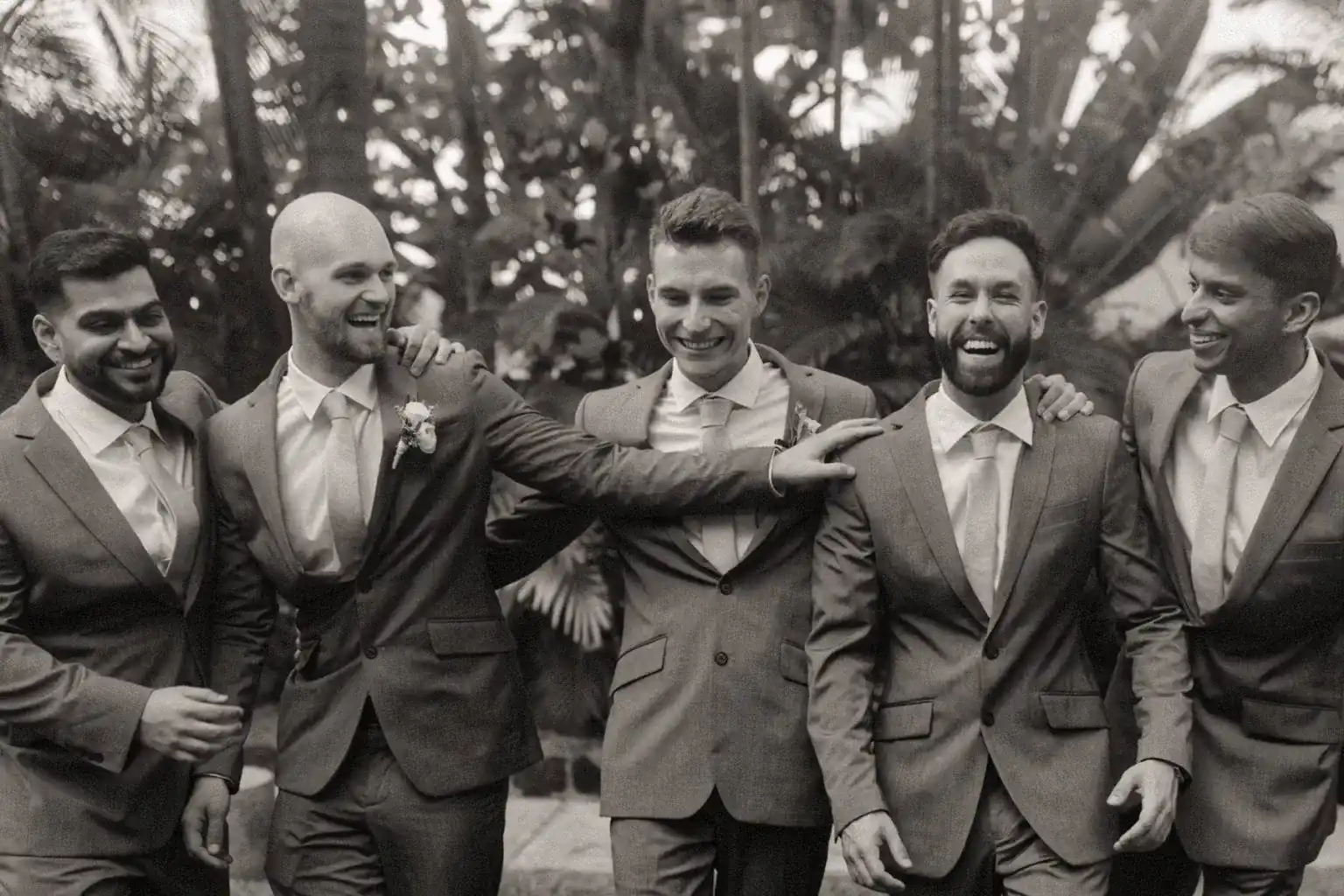 Hey there, wedding planners and grooms-to-be! Today, I want to share with you the top three gifts that will make your groomsmen feel like absolute rock stars. These gifts are not only practical but also packed with a whole lot of style. So, let's dive right in and discover the perfect gifts for your groomsmen:
Customized Cocktail Set: Let's face it: the number one gift for most groomsmen is something alcohol related! Maybe your guys exude sophistication: consider a customized whisky set that includes personalized whiskey glasses, whiskey stones, and a stylish decanter. Or maybe they're more tequila connoisseurs, then opt for a shaker, a flask, and, of course...shot glasses! Top it off with some limes and you've got yourself a party! You can even go the extra mile and have their initials or a special message engraved on the glasses.
Stylish Leather Accessories: Another top gift for groomsmen is with leather accessories. Don't be afraid to elevate your groomsmen's style game! Think about gifting them with personalized leather wallets, classy leather belts, or even a sophisticated leather watch case. These timeless pieces not only add a touch of refinement to their everyday look but also serve as lasting reminders of your special day. It's a gift that will make them feel dapper and appreciated.
Personalized grooming kits: Grooming kits are appreciated by everyone (including the bride ofcourse). Grooming kits make great groomsmen gifts as they offer a wide range of grooming essentials in one package. They can include items such as razors, shaving creams, aftershaves, hair styling products, and more. This ensures that your groomsmen have everything they need to look and feel their best on your wedding day and beyond. It's a gift that keeps on giving long after the wedding festivities are over.
Remember, the key to finding the top gifts for your groomsmen is to consider their individual tastes and interests. Whether your friends are whiskey connoisseurs, fashion-forward gentlemen, or just need help in the grooming department, the goal is to choose gifts that align with their personalities and passions.
I hope these suggestions have sparked some inspiration as you search for the perfect gifts for your groomsmen. Don't forget to add your personal touch, whether it's through customization or a heartfelt note. After all, these gifts are a token of gratitude for their support on your special day!
If you like unconventional, nostalgic, compelling and soul-stirring photos,
I'm your person
I believe everyone's story is worth telling...& I'm a really good story-teller *brushes shoulders off*
If my words, my work, and my vibe resonates with you...I'd love to chat and hear about everything you are dreaming up ❤