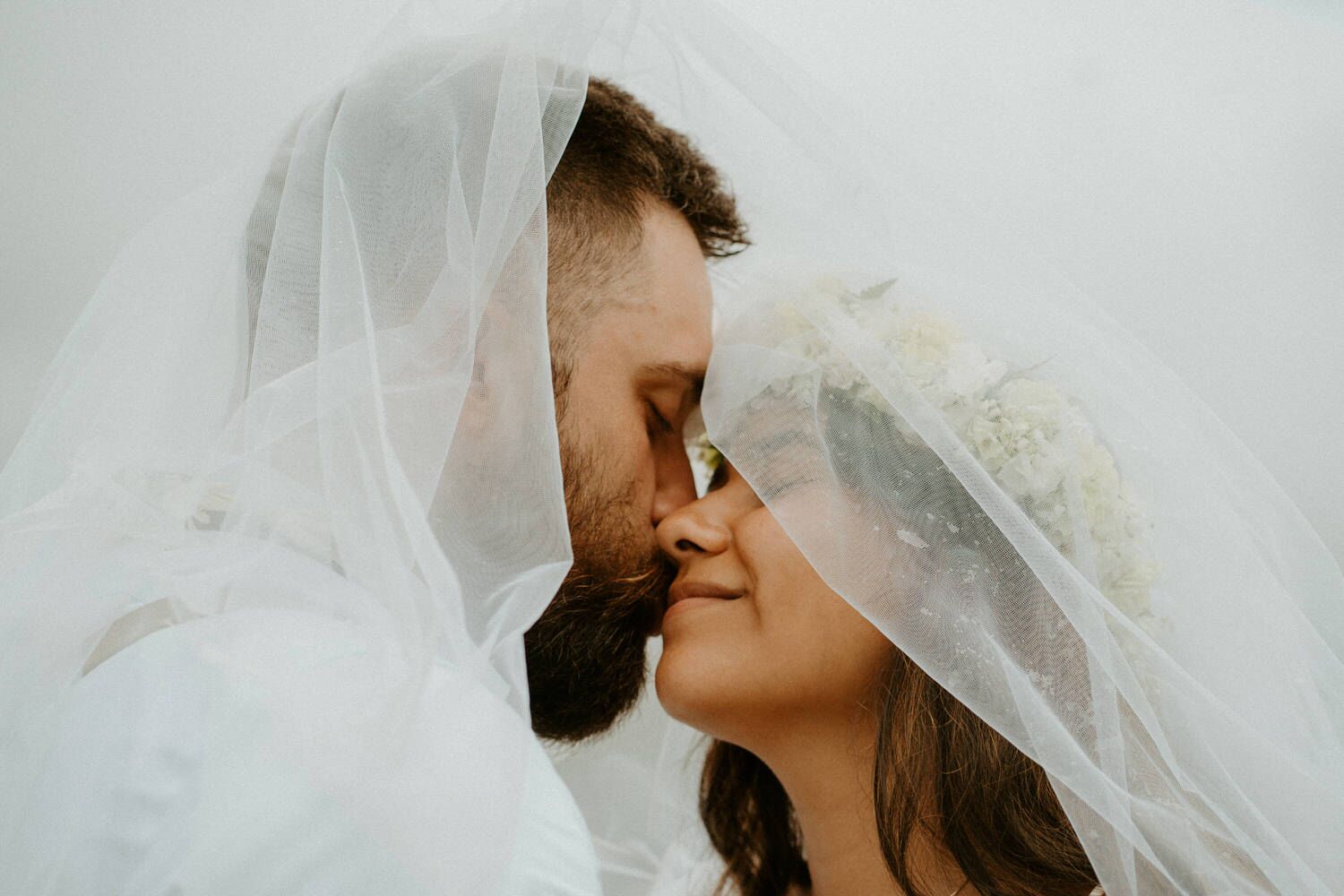 When it came to this Ho'omaluhia Botanical Gardens wedding, Dakota and Nelly yearned for a wedding that mirrored their unique love. They sought a ceremony surrounded by nature, followed by an intimate reception with their closest friends and family. Their dream became a reality when they chose the Ho'omaluhia Botanical Gardens on Oahu for their nuptials.
A Natural Backdrop: Ceremony Amidst Lush Beauty
The Ho'omaluhia Botanical Gardens provided a stunning backdrop for their intimate ceremony. As lush greenery and tropical flowers enveloped them, the couple exchanged vows in the midst of close family and friends. Nature bore witness to their promises, making the day even more special.
From Garden to Golf Club: Reception at Ko'olau Golf Club
Following the heartfelt ceremony, Dakota and Nelly, along with their guests, headed to the Ko'olau Golf Club for the reception. This venue offered panoramic views of the golf course and the majestic Koolau mountains, setting the stage for an elegant yet cozy celebration.
Simple Elegance: Reception Decor
The decor was elegantly simple, letting the beauty of the surroundings shine through. Soft light and carefully arranged flowers added a touch of grace, creating a romantic atmosphere that complemented the couple's vision perfectly.
A Day Filled with Joy: Dancing, Laughter, and Love
As the day turned into evening, the couple and their loved ones danced, laughed, and celebrated their love. It was a magical day, where every smile and embrace reflected the prevailing theme of love.
Unforgettable Memories: Ho'omaluhia Botanical Gardens and Ko'olau Golf Club
For those seeking a unique and intimate wedding experience on Oahu, the Ho'omaluhia Botanical Gardens and Ko'olau Golf Club offer exceptional options. Whether you desire a stunning natural backdrop for your ceremony or an elegant space for your reception, these venues have it all. Dakota and Nelly's wedding demonstrated the enchantment that unfolds when love, nature, and elegance converge, creating a truly unforgettable celebration.
Want more inspo? Check out the Best Oahu Wedding Venues.
If you like unconventional, nostalgic, compelling and soul-stirring photos,
I'm your person
I believe everyone's story is worth telling...& I'm a really good story-teller *brushes shoulders off*
If my words, my work, and my vibe resonates with you...I'd love to chat and hear about everything you are dreaming up ❤